Home >> Alpines & Plants >> Daphne >> Daphne jasminea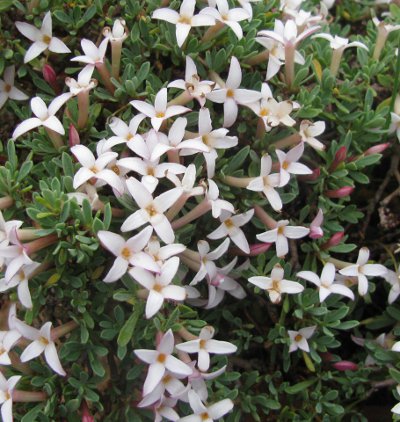 UK - dispatched all year round.
Lovely two year old plants of this rarely offered species. Prostrate forming plant with small blue-green leaves and typically scented white flowers in June-August, best in an alpine house, frame or select garden. Limited availability.