Home >> Alpines & Plants >> Campanula >> Campanula isophylla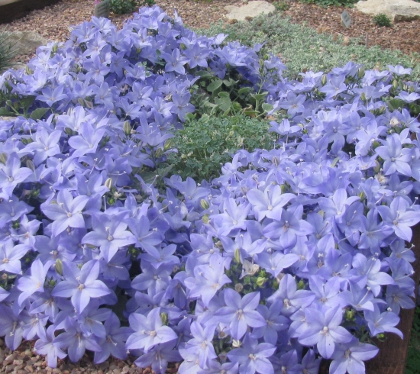 UK - dispatched all year round.
Trailing habit with mid green-grey oval shaped leaves, loose clusters of large starry, light purple-blue fls. Usually grown in an alpine house in the north or sunny raised wall in warmer areas. Native of Italy.