Home >> Alpines & Plants >> Daphne >> Daphne tangutica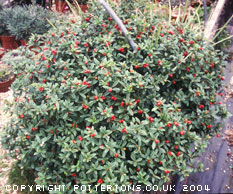 UK - dispatched all year round.
A profusion of fragrant white, pink-flushed, purple backed flowers from March to mid June, and then often again in autumn. Later large, deep red berries in autumn attract many birds to feed. An excellent erect, evergreen shrub with dark glossy green leaves. Limited availability.