Home >> Alpines & Plants >> Oxalis >> Oxalis versicolor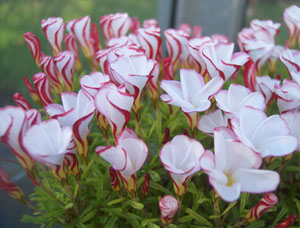 UK - dispatched all year round.
Stunning white flowers with red edge to outside of the petals, which gives a spiral effect from December to March. This South African bulb is easy in the alpine house or can be attempted outside in drier/warmer regions.