Home >> Alpines & Plants >> Pulsatilla >> Pulsatilla vernalis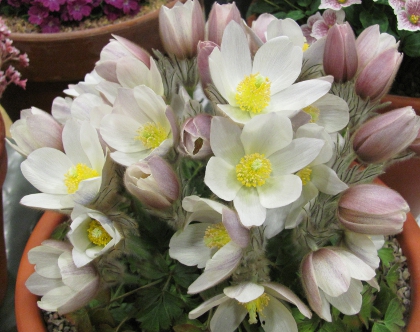 UK - dispatched all year round.
Large creamy-white goblets tinged grey-blue, low growing to 10cm, in April or May. Prefers a well drained slightly moisture retentive soil in full sun. A very beautiful species which always reminds me of our first family holiday in Switzerland when we saw hundreds of these plants in flower.