Home >> Alpines & Plants >> Gentiana >> Gentiana verna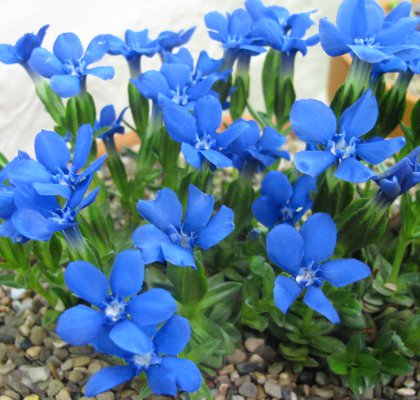 UK - dispatched all year round.
The beautiful Spring Gentian with large five-petalled starry blue to violet flowers in May to June, over tiny glossy green leaves. Forms a compact mound the flowers no more than 5cm tall. Rich well drained moisture retentive soil in full sun. Ideal in a trough or raised bed.